Koon Yew Yin 20 Aug 2020
At the EGM for the approval of 2 bonus shares for every 1 share help by shareholder, Top Glove CEO said that the company would increase their ASP, average selling price for glove by 30-40% in August-September.
[ Visit
The Coffee Break
-The top newsletter to know more and learn more. Be smarter in 3 minutes ]
It is safe and conservative to assume that the selling price was increased by 20% for June and July and 30% for August to calculate the PAT and EPS for the 4th quarter.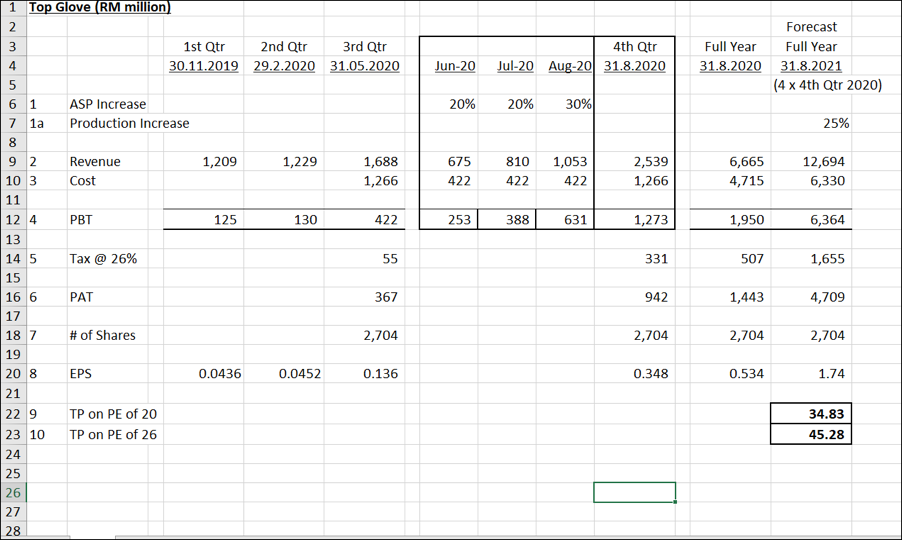 4th quarter EPS 34.8
3rd quarter EPS 13.59
4th quarter EPS is 34.8 divided by 13.59 = 2.6 times better than 3rd quarter.
Forecast full year 31.8.2021 will be 4X 4th Q 2020 X 25% ASP increase = EPS Rm 1.74
Target price based on P/E 20 Rm 34.83
Target price based on P/E 26 Rm 45.28