Koon Yew Yin 13 Nov 2020 (draft)
This morning my friends and I visited AT Glove factory in Chemor, Perak. AT Executive Director Mr Mak gave us a briefing of the factory construction progress. It will start production of medical gloves next month. LKL has been appointed to sell its gloves. We were given the production capacity projection as below.    
[ Visit
The Coffee Break
-The top newsletter to know more and learn more. Be smarter in 3 minutes ]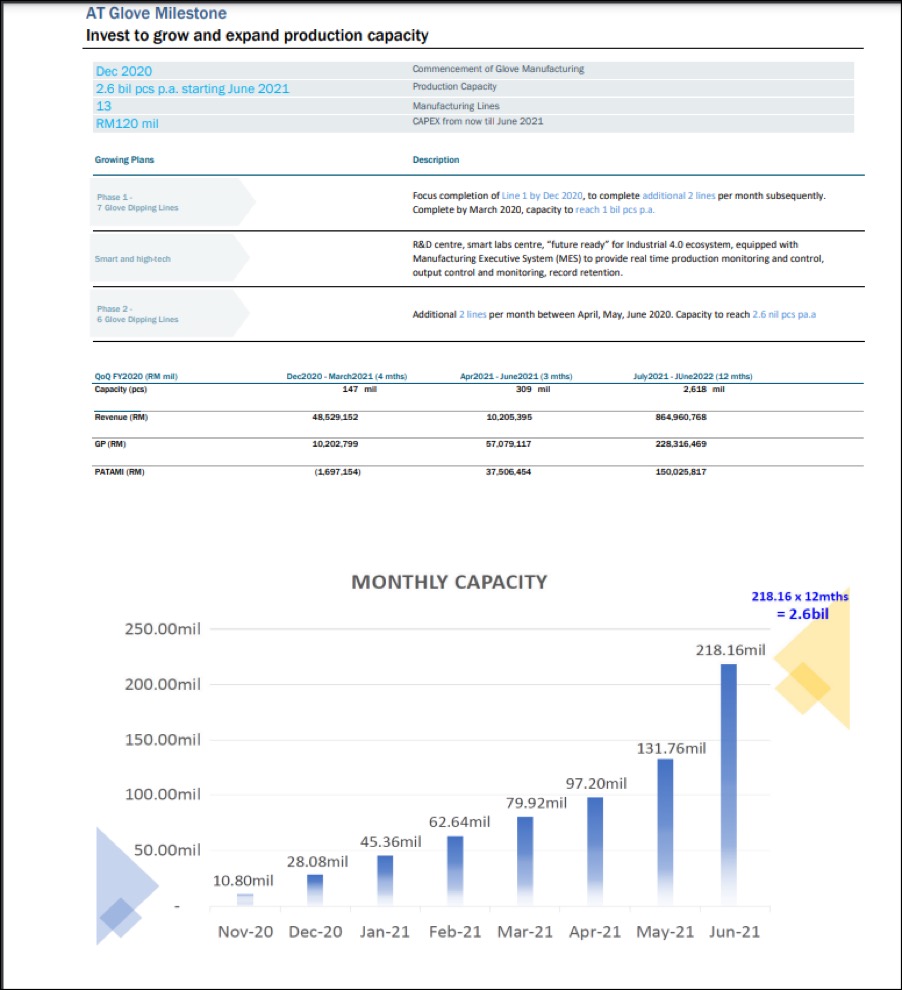 As shown on the above schedule, its monthly production capacity will gradually increase to maximum of 218 million pieces per month in June 2021. Its annual production will 2.6 billion pieces.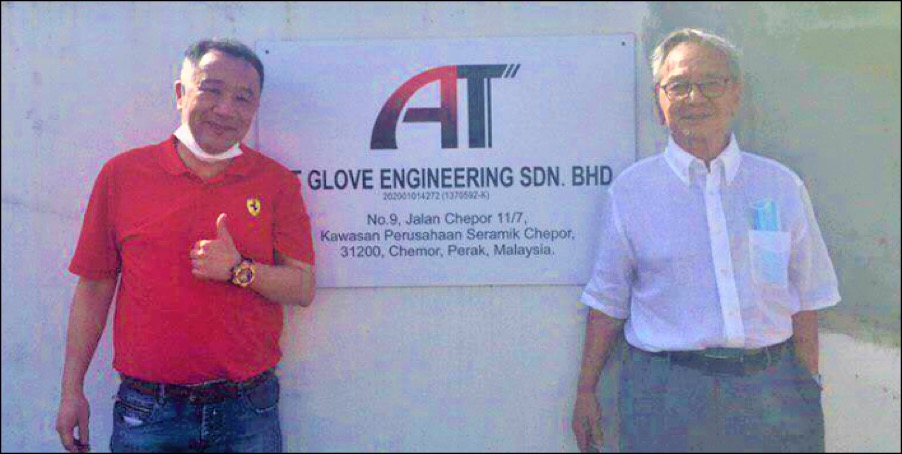 Mr Mak Executive Director on my right said that the company paid cash for the 4 acres of land, all the construction cost including all the machinery and equipment for making medical glove.
The company has no borrowing.
When its annual production is 2.6 billion pieces annually, its projected profit after tax will be Rm 150 million per year. The total issued shares is 3,250 million. Earnings per share will be 4.6 sen. Assuming the share will sell at P/E 15, its share price should be 70 sen. The current price is around 25 sen