Koon Yew Yin 24 Feb 2021
During the last General Election GE14, I supported physically and financially each of the component political parties of Pakatan Harapan. The majority of Malaysians voted for the reform oriented multi-racial and multi-religious coalition to undertake the rescue of Malaysia from ending up as a failed state. Most Malaysians were so happy the PH managed to remove the corrupted Barisan National Government which has been in control since Merdeka in 1957.
[ Visit
The Coffee Break
-The top newsletter to know more and learn more. Be smarter in 3 minutes ]
As a result, PH won the right to form the new Government with Dr Mahathir as the Prime Minister.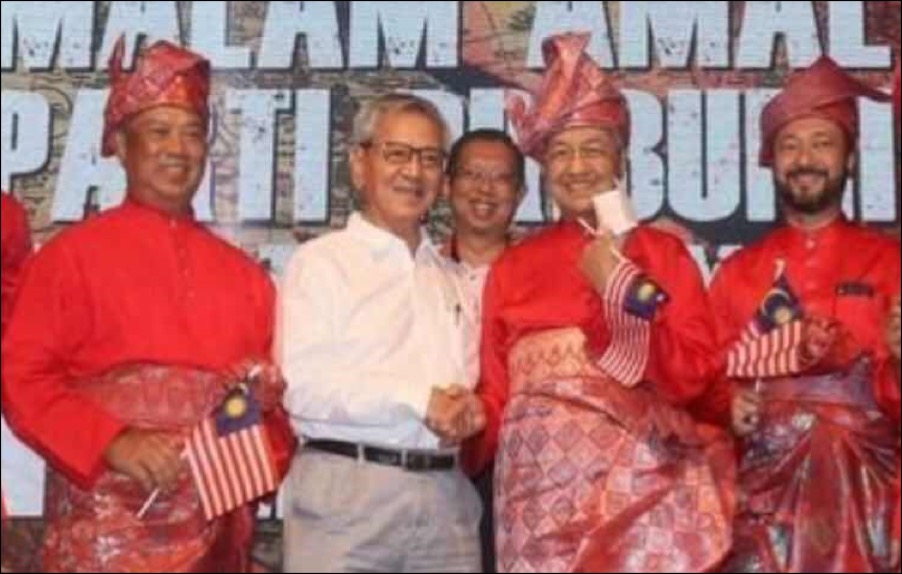 Within 24 months after winning GE14, Dr Mahathir resigned and Pakatan Harapan lost power and betrayed the trust and hopes of people who voted for PH.
Many political commentators have written about why the PH government collapsed and fingers have been pointed at those who have been responsible for destroying Malaysia's spring and the Malaysian dream.
The guilty parties according to most accounts in the uncensored social media are

Current PM Muhyiddin Yassin
His associate, Azmin Ali
Former PM Najib Razak
Dr. Mahathir Mohamad
The majority of Malaysians consider the responsibility for Pakatan's downfall rests entirely with Dr Mahathir.

Dr. Mahathir has gone from hero to helping oust the 1MBD scandal ridden Barisan to zero in his leadership of PH.
The biggest mistake of Dr. Mahathir was in blocking PKR leader Anwar Ibrahim from taking over as Prime Minister which the great majority of Malaysians had expected to happen and as he had repeatedly promised to the Malaysian public. In doing this, Dr. Mahathir miscalculated and made the biggest blunder in his political life.
Dr Mahathir's resignation was to prevent Anwar from becoming the legitimate Prime Minister. In doing so he brought down the entire PH government and killed the reform agenda that Anwar and his colleagues in PKR and the other Pakatan parties had started to work on.
There would have been no way for Muhyiddin to become the PM and for any backdoor government to emerge if he had honoured his own words on stepping down. It is an undeniable fact that the Yang di Pertuan Agong invited a new candidate to form the government only because Dr. Mahathir tendered his resignation despite attempts by his Majesty to persuade him to stay.
I think Dr. Mahathir has gone wrong in his leadership of the country in the key areas of the economy and society. It also explains that if the nation has an ethnic-oriented roadmap, we will fail to progress. Instead of providing positive directions for Malay and national progress, a Malay centric plan will in fact push the Malay community backwards and generate more extreme forms of ethnic and religious consciousness that will lead the country to ruin and disaster.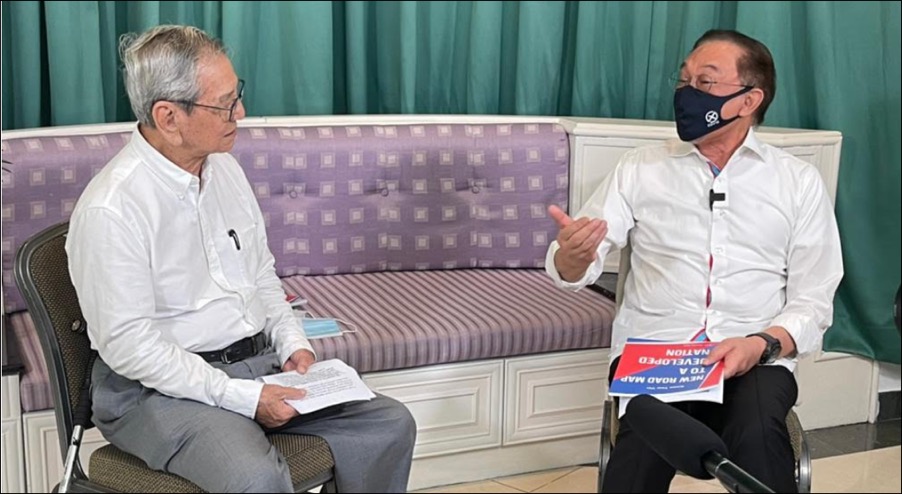 Why I wrote my new book "New Road Map to a Developed Nation".
When Dr Mahathir was the PM, he declared his vision 2020, for Malaysia to become a Developed Nation. In 2012, I wrote and published my first book of 380 pages "Malaysia Road Map for Achieving Vision 2020". Unfortunately, we still did not achieve Vision 2020. That is why I wrote this new book of 50 pages "New Road Map to a Developed Nation".
On 22nd February, Dato Seri Anwar launched my book "New Road Map to a Developed Nation". During the ceremony, I said that at one time Malaysia was one of the richest Nations in the world in terms of GDP per capita. We were the largest producer of tin, rubber and palm oil. Moreover, we have petroleum. Our neighbour Singapore, Taiwan and South Korea which do not even timber to build their houses became Developed Nations.
We have lost our way to be a Developed Nation.
What is a Developed Nation? A Developed Nation is also called an Industrialized Nation which has a mature and sophisticated economy, usually measured by gross domestic product (GDP) and/or average income per resident. Developed countries have advanced technological infrastructure and have diverse industrial and service sectors.
Yang di Pertuan Agong Al-Sultan Abdullah said today Wednesday (Feb 24) Parliament can convene during a state of emergency, a move that could open the door for the opposition to launch a fresh confidence vote to challenge Prime Minister Muhyiddin Yassin.
The first item on the agenda for the next Parliamentary session should be a vote of confidence for the current Prime Minister Muhyiddin Yassin. This will determine who will be the next Prime Minister of Malaysia.
Like all patriotic Malaysians, I hope the next PM will read my new book so that he will know the way to a Developed Nation.