Koon Yew Yin 5 April 2021
My purpose of writing this article is for the benefit of OSK shareholders. Moreover, I am proud to say that a Malaysian listed company OSK together with EPF are the developers of this land mark project. Melbourne Square was awarded the Residential High-rise Architecture Award and the Mixed-use Development Award for its design and architecture at the 2019 Asia Pacific Property Awards.
[ Visit
The Coffee Break
-The top newsletter to know more and learn more. Be smarter in 3 minutes ]
In fact, this reminds me that my collegemate Dato Yap Lim Sen and I were the developers of the refurbishment of Queen Victoria Building in Sydney 1982-85.
Melbourne Square is a mixed-use development currently under construction in Melbourne, Victoria, Australia.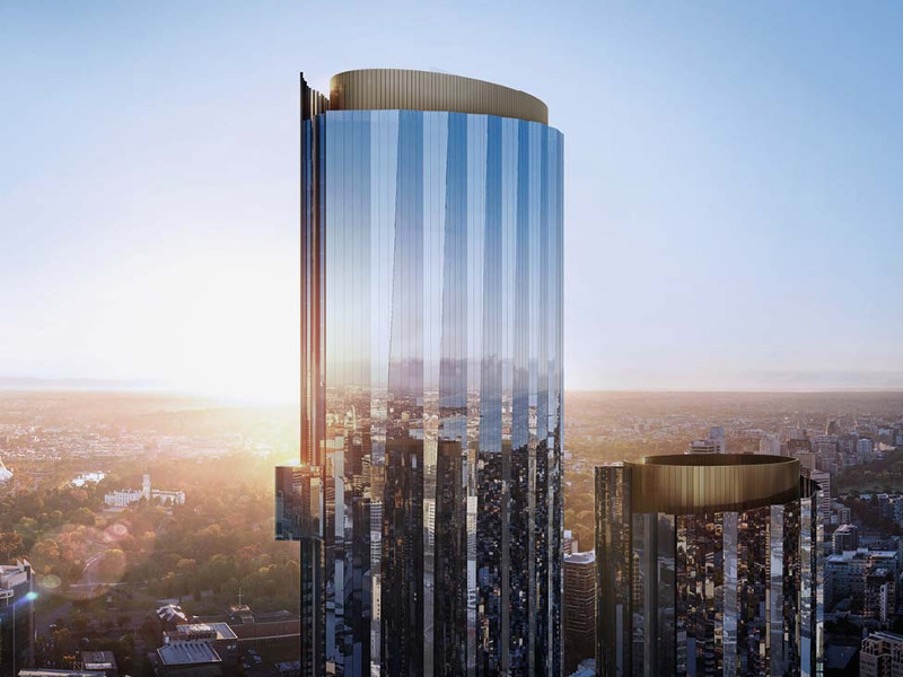 The project is being developed by Malaysian investment company OSK Property with an estimated investment of A$2.8bn ($2.1bn). Phase one construction of the project began in 2017 and is scheduled for completion in mid-2020.
Melbourne Square location
Spanning across 2.2ha, Melbourne Square is located at the corner of Power Street and Kavanagh Street at the centre of Southbank precinct, Melbourne.
It is located in close proximity to the Melbourne Convention and Exhibition Centre, Melbourne Arts Centre, Botanic Gardens, Crown entertainment centre, CBD, inner-city precincts, and internationally known cultural festival locations.
The development is also located close to the Docklands precinct, Southern Cross Station, and Melbourne's central business and shopping districts.
Melbourne Square mixed-use development details
The Melbourne Square mixed-use development project includes six towers with heights ranging from 38 to 73 levels. The towers will feature a pleated façade design, offering a bay window feel while allowing natural light and providing breath taking views.
The project's design is inspired by the cultural heritage and greenery of Melbourne. It offers views towards the city, Albert Park Lake, The Botanic Gardens, and Port Phillip Bay.
The towers will feature premium apartments and penthouses, which will allow natural light and feature open living spaces, large storage areas and premium materials.
Public spaces and amenities details
The project will include 6,000m² of public space with walkways, European-inspired piazzas, belvederes, tree-lined boulevard, an elevated outdoor terrace, and alfresco dining. The rooftop gardens, a 3,745m² public park with cascading water features and colourful floral displays will offer space for occupants to relax in.
A New Hilton Hotel
A new Hilton hotel with 600 rooms will also be part of Melbourne Square. It will include 28 suites, one presidential suite, lounge space, an indoor pool, a fitness facility, and food and beverage outlets.
The luxurious hotel will feature meeting and event spaces, including a 1,140m² ballroom and an 840m² junior ballroom.
Construction details
The project's construction is divided into several phases. The $490m phase one comprises the construction of two high-rise residential towers spanning 54 and 69 levels, respectively.
The two towers named The Terraces will offer a total of 1,043 residential apartments. Both towers feature a terraced podium with public realm and a retail area of 3,700m².
The 54-level tower will include the Skye Club, featuring a 25m pool, pool lounges, gym, and a series of private meeting and dining rooms. The Club can be accessed by the residents from level 54 and above.
The premium apartments will be located above an eight-level retail podium, comprising a Woolworths supermarket, speciality stores, childcare facilities, cafes, and a resort-style swimming pool.
The next phase of development includes the construction of three to five-bedroom apartments named The Couture Series. Containing between 55 and 68 levels, the apartments will feature modern interiors and Gaggenau's kitchen appliances.
Construction on the Hilton hotel is expected to be commenced in 2020 while completion is scheduled for 2023.
Contractors involved
Cox Architecture and Carr Design provided design and architectural services for the Melbourne Square mixed-use project.
Taylor Cullity Lethlean (TCL), a landscape architect based in Australia, designed the park.
Multiplex was selected to build the first phase of the project, while KONE was awarded a contract to provide elevators and escalators.
Yuanda Australia was subcontracted by Multiplex to design and build the unique pleated facade of the first two towers.
Australian company Hub Furniture will provide furniture and lighting for the residencies while Kohler will provide fixtures and fittings.