Koon Yew Yin 12 June 2021
In the last few months, Mr Ooi Teck Bee has been writing about the rise of steel price and how it has been benefiting all the listed steel companies. All his subscribers of his weekly circulars, would have read his articles. In fact, yesterday Mr Ooi rang to ask me to look at Melewar which has net cash. It is controlled by the royal family of Negri Sembilan.
All the steel companies have been reporting increasing profit in the last few quarters despite the Covid 19 pandemic lockdown when most of the construction of infrastructures and properties are affected. All the steel companies will surely make more and more profit when there is no more movement control. They all have good profit growth prospect.
[ Visit
The Coffee Break
-The top newsletter to know more and learn more. Be smarter in 3 minutes ]
To support Mr Ooi, I am writing this piece.
Why the prise of steel continues to rise?
China is the biggest steel producer in the world
China's economic progress is unstoppable by the West especially USA. Since China will soon become the richest Nation in the world and it has not neglected its social responsibility in reducing the use of coal to produce steel and to reduce air pollution. China has reduced steel production and stopped steel export as China requires all the steel for its own property and infrastructure development.

The steel price chart below shows the price of steel has been going up about 50% in the last 12 months.

As a result, all the companies involved in steel manufacture in Malaysia have benefited. That is why all of them are reporting increasing profit in the last few quarters. Moreover, most of the local steel companies are currently enjoying strong cash flows and reasonably good demand visibility in the intermediate term despite of the movement restriction due to the Covid 19 pandemic.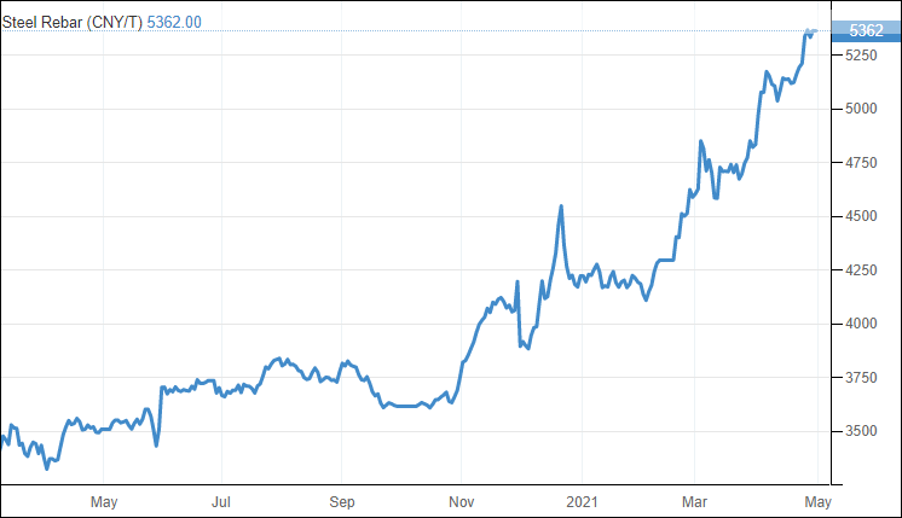 Leon Fuat price chart below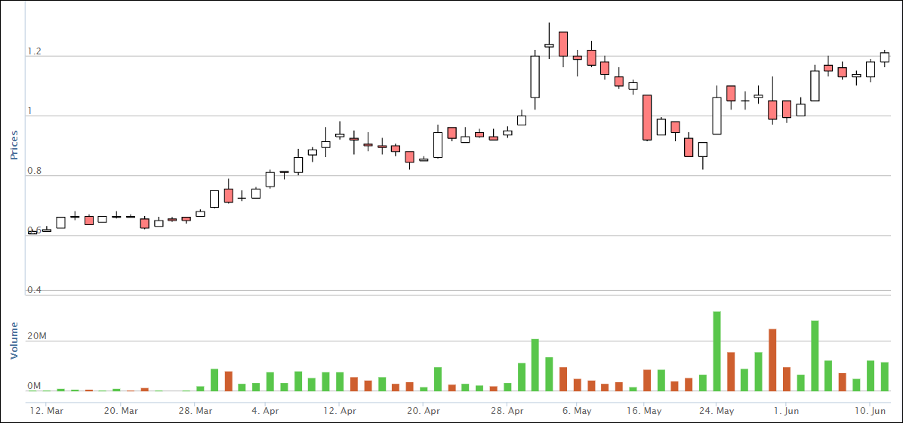 Choo Bee price chart below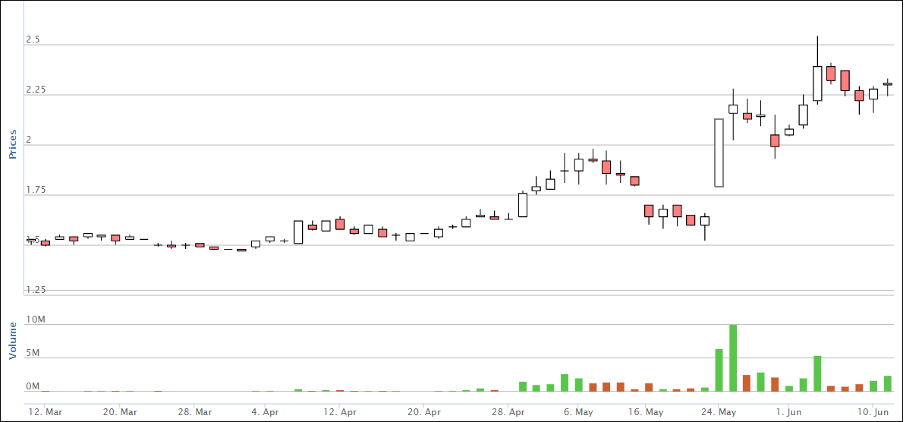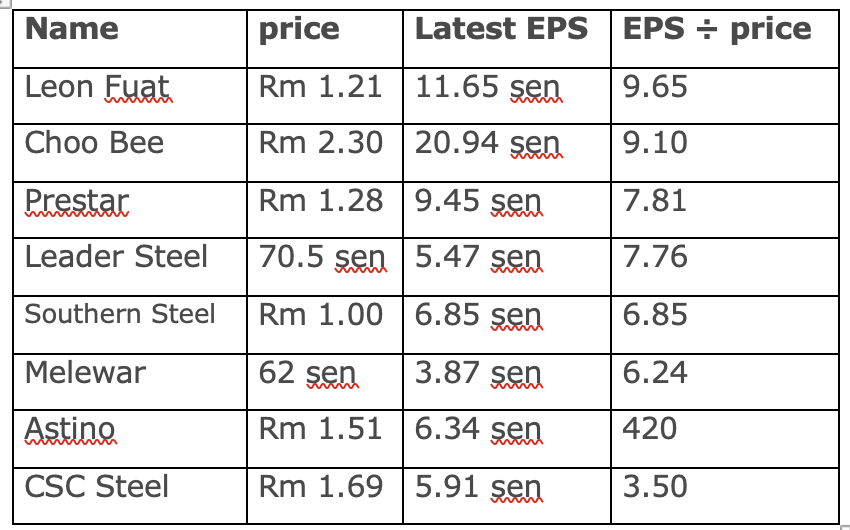 The above table is a comparison of all the listed steel companies in Malaysia. You can see the comparison of the latest quarter EPS for each company. I divided their latest EPS by their share prices to show how much EPS for every Rm 1.00 investment. For example, if you invest Rm 1.00 in Leon Fuat you will get 9.65 sen for 1 quarter. You will get 4 X 9.65 sen = 38.6 sen per year.
There are 1,100 listed companies in Malaysia. Can you find another listed company as good as Leon Fuat?