Koon Yew Yin 24 June 2021
China is the biggest steel producer
[ Visit
The Coffee Break
-The top newsletter to know more and learn more. Be smarter in 3 minutes ]
China is the biggest steel producer in the world. Since China wants to reduce the use of coal to reduce air pollution, it has reduced steel production and stopped steel export. China requires all the steel for its own property and infrastructure development.
As a result, the price of steel has been going up as shown on the price chart above. It has gone up about 50% in the last 12 months.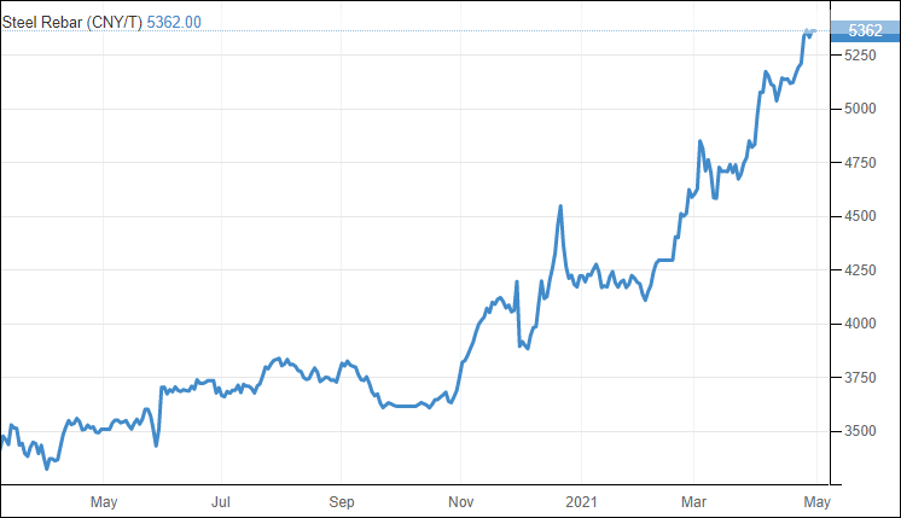 All the steel products makers will benefit because their steel stocks and manufactured goods have also gone up in price. That is why all the steel companies have been reporting increased quarterly profit. Leon Fuat reported the best quarterly profit increase among all the metal stocks. As steel price continues to rise, Leon Fuat will continue to make more and more profit which should be reflected on the share price soon.
Today the closing price is 98.5 sen. Its latest quarter EPS was 11.65 sen. Even if I assumed its next 3 quarter is the same, its annual EPS will be 4 X 11.65 equal 46.6 sen. It is selling at PE 2. That is why I put the title of this article "Leon Fuat is on fire sale".
Today RHB bought 745,000 Leon Fuat for me. You can call 05-2493279 to confirm my purchase. Today HLIB bought for me 565,000 Leon Fuat for me. You can call 05-2559110 to confirm my purchase.