Koon Yew Yin 14 July 2022
NATO countries including US imposed economic sanctions on Russia because of its invasion of Ukraine on 24 February. All NATO countries are discouraged or forbidden to buy Russian products such as oil, gas, wheat and fertilisers. As a result, the prices of oil, gas, wheat and fertilisers has been surging and affected the prices of many other consumer products. That is why I said sanctions on Russia is counterproductive. It is hurting all NATO countries including US. Inflation in US is highest in the last 40 years.
[ Visit
The Coffee Break
-The top newsletter to know more and learn more. Be smarter in 3 minutes ]
Sanctions benefits China
Most Russian oil exports to China are delivered by the Eastern Siberia-Pacific Ocean Oil Pipeline, operated by Kremlin-controlled Transneft Far East. Seaborne shipments have also risen in recent months as refineries seek to take advantage of relatively low prices.
China's imports of Russian crude oil hit a record in May, as Chinese buyers took advantage of discounted prices after Beijing pledged to continue normal economic ties with Moscow despite the geopolitical fallout from President Vladimir Putin's invasion of Ukraine.
A year-over-year rise of 55 percent in May, to 8.42 million metric tons, meant imports from Russia overtook those from Saudi Arabia to become China's largest single source of crude for the month, according to Chinese customs data released Friday. In April, Saudi oil accounted for 21 percent of China's total imports, compared with 15 percent for Russian-sourced fuel, according to an analysis from Cinda Securities.
Over the first 100 days of the war in Ukraine, China became the world's leading buyer of Russian fossil fuels, as many Western nations cut back on purchases to impose economic costs on the Kremlin for its invasion.
Russia made nearly $100B from fuel exports in war's first 100 days, report says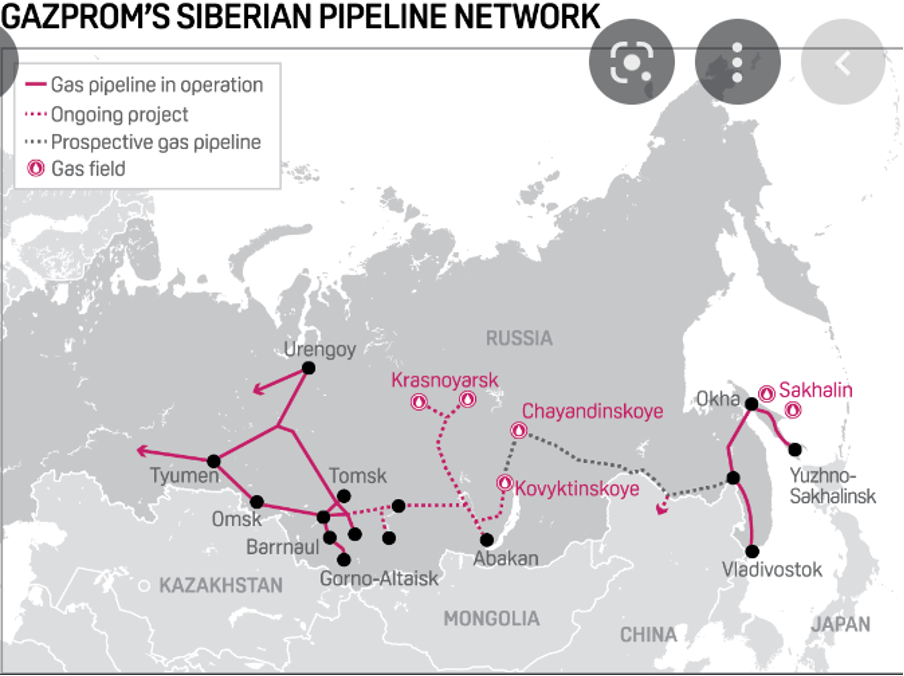 The recent increase in imports reversed a period of low purchases immediately after Russia invaded, when Chinese buyers remained cautious about the risks of being sanctioned. The Washington Post has reported.
Last week, Chinese President Xi Jinping and Putin put on a show of solidarity with a phone call on Xi's birthday, June 15, in which the Chinese leader hailed steady progress in the bilateral relationship and reaffirmed support for Russia's "core interests concerning sovereignty and security."
The reaffirmation of close ties drew a rebuke from the United States. "Nations that side with Vladimir Putin will inevitably find themselves on the wrong side of history," a State Department spokesperson said.
Speaking Friday at the St. Petersburg International Economic Forum, Xi hailed the "high resilience and ingenious potential" of Chinese-Russian cooperation. Putin responded by stating that the relationship is powered by long-term prospects rather than "recent geopolitical events."
Sanctions also benefits India
India's response to the Russian invasion of Ukraine has been distinctive among the major democracies and among U.S. strategic partners. Despite its discomfort with Moscow's war, New Delhi has adopted a studied public neutrality toward Russia. It has abstained from successive votes in the UN Security Council, General Assembly, and Human Rights Council that condemned Russian aggression in Ukraine and thus far has refused to openly call out Russia as the instigator of the crisis. For many in the United States, including in President Joe Biden's administration, India's neutrality has been disappointing because it signalled a sharp divergence between Washington and New Delhi on a fundamental issue of global order, namely, the legitimacy of using force to change borders and occupy another nation's territory through a blatant war of conquest. Whatever their views on the genesis and the precipitants of the Ukraine war, most Indian strategic elites would admit that their country's diplomatic neutrality ultimately signifies what one Indian scholar has called "a subtle pro-Moscow position."
Russian vessel docked at Mumbai port
US Consulate General wrote a direct letter to the Mumbai port authority, asking it to not allow Russian vessels to dock at the port due to American sanctions.
India on Wednesday took objection to the "suggestion" by the US consulate to block Russian ships at the Mumbai port and asserted that "it is New Delhi's sovereign right to deal with global partners in the national interest."
Attempting to discourage India from importing cheap crude oil and other goods from Russia, US Consulate General in Mumbai wrote a direct letter to the city's port authority, asking it to not allow Russian vessels to dock at the port due to American sanctions against Russia. This photo of Russian vessel docked at Mumbai Port was taken on 9 July.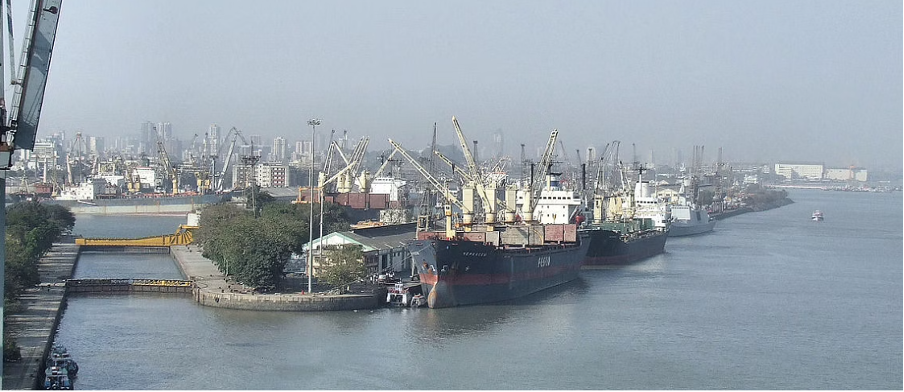 The Mumbai Port Authority in turn wrote to the Directorate General of Shipping, which sought the intervention of the Ministry of External Affairs. According to reports, the MEA stated that it is India's sovereign decision to engage with countries in national interests and that it will not deny permission to ships from any particular country from entering its ports.
Marred by Western sanctions, Russia has been offering big discounts on its energy exports, which prompted India to buy more from the country. In the month of May, Russian oil arrivals in India stood at 740,000 barrels a day, up from 284,000 barrels in April and 34,000 barrels a year earlier.