Koon Yew Yin 19 Sept 2020
The one-year price charts show the following:
[ Visit
The Coffee Break
-The top newsletter to know more and learn more. Be smarter in 3 minutes ]
1 Supermax went up from 80sen to close at Rm 7.60, an increase of 950%.
2 Top Glove went up from Rm 1.80 to close at Rm 7.98, an increase of 433%.
3 Kossan went up from Rm 4.50 to close at Rm 12.08, an increase of 268%.
4 Hartalega went up from Rm 5.30 to close Rm 14.16, an increase of 267%.
The reason for Supermax to perform very much better than Top Glove and other glove stocks is that it has the best profit growth rate as show on the table below. In Supermax's last quarter ending June, its quarter on quarter increase was 462% and year on year was 2,552%. Based on such good profit growth rate its next quarter ending September should be phenomenal.
Unfortunately, Supermax is being over shadowed by Top Glove. All the newspapers, news media and Investment Banks are promoting Top Glove frequently, especially the company spending more than Rm 100 million on share buyback.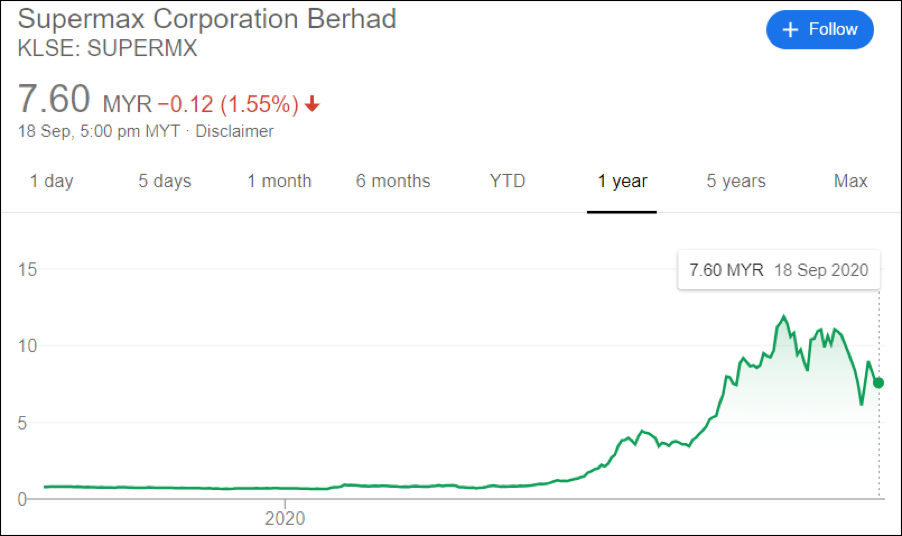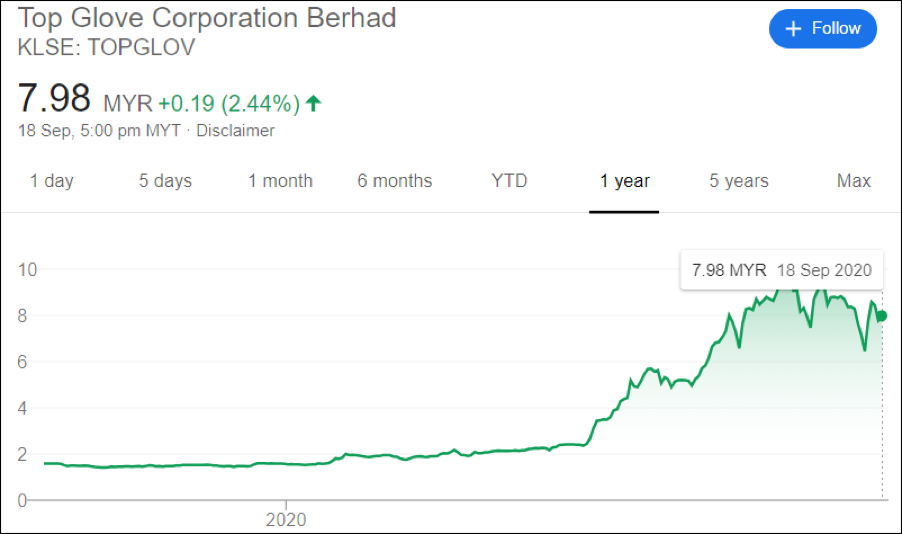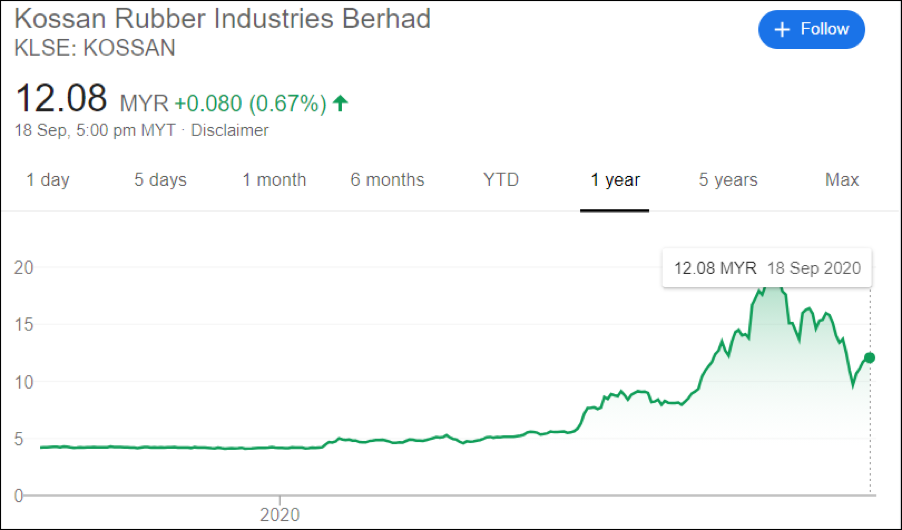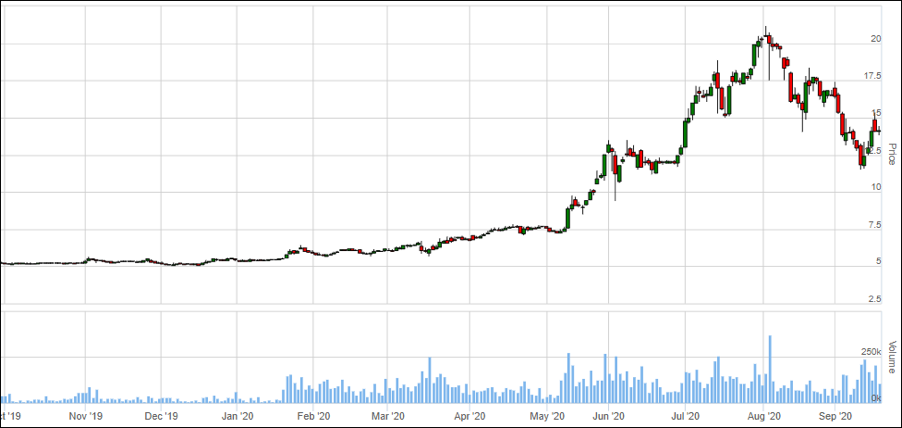 Many scientists predicted that the Covid 19 pandemic will not be under control for at least another 1 or more years. As a result, the demand for medical gloves will continue to exceeds supply and all the glove makers can easily increase their selling prices. 
I hope this article will help investors make good investment decision.