Koon Yew Yin 7 Nov 2020
The 1st table below shows Supermax's increasing (ASP) average selling price every month. The 2nd table is the comparison of the performance of the 4 largest glove makers. Supermax has the best profit growth rate. 
[ Visit
The Coffee Break
-The top newsletter to know more and learn more. Be smarter in 3 minutes ]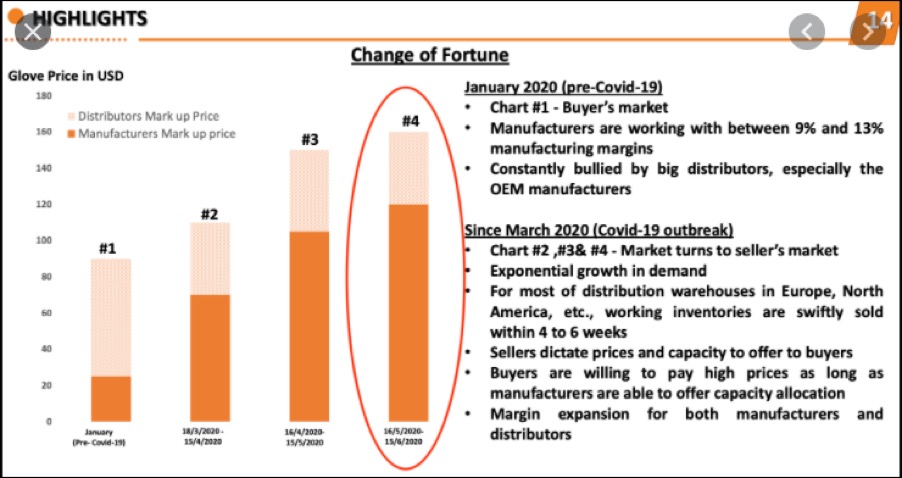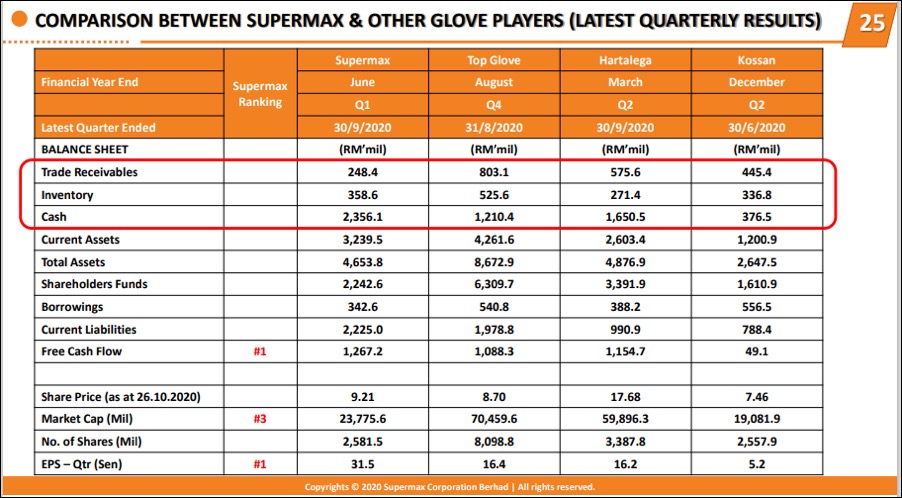 Supermax reported EPS 30.58sen for 1st quarter ending 31 September. Its EPS for the previous quarter was only 15 sen. That means the Company could easily increase its average selling price rapidly to make 100% more profit.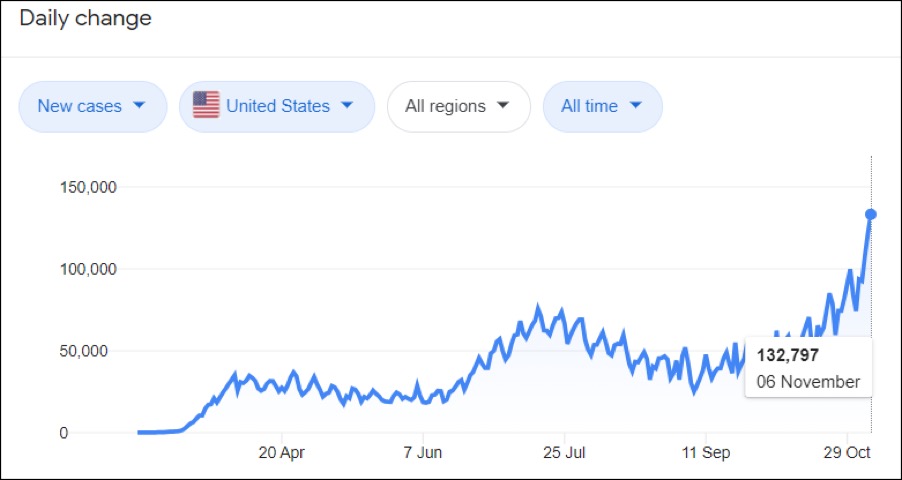 Covid 19 cases in US
Currently US has 10.06 million Covid 19 cases and 242,256 deaths. The US has the most cases in the world. The 2 charts above show that these 2 figures are spiking up higher and higher. On 6 November, it has 132,797 new cases, the highest number in 1 day since the pandemic began.
Covid 19 cases in Europe
The chart below shows the daily number of new cases in European countries. The daily number of new cases is also spiking up higher and higher.
Due to Covid 19 pandemic, the demand for medical glove far exceeds supply and all the glove makers are increasing their selling prices to make more and more profit. US is our biggest market for our gloves, followed by Europe.
As I mentioned earlier, Supermax's 1st quarter EPS was 30.58 sen. Even if you assumed that the
company could not increase its selling price, the total EPS for 4 quarters will be 30.58 sen X 4 = Rm 1.22 for the year. Based on P/E 15 the share price should be Rm 18.30 per share.
All investors should know that Supermax can easily increase its average selling price due to the surge in demand for gloves. Moreover, Supermax has its own brand and sale outlets in many cities in US, Europe and in many other countries.
Supermax share price and demand for gloves should spike up in tandem