Koon Yew Yin 6 Nov 2020
This cartoon sums up nicely what USA has been doing. US is too busy overlooking China and no time to put off the fire of its own house. Even though the US will go into recession, the people will still require Chinese made products. Almost all the goods sold in Walmart and K Mart are Chinese made. Trade war with China will only affect the US consumers. Imposing higher import tariff does not really benefit the US economy. The poor consumers have to pay higher prices for Chinese products. 
[ Visit
The Coffee Break
-The top newsletter to know more and learn more. Be smarter in 3 minutes ]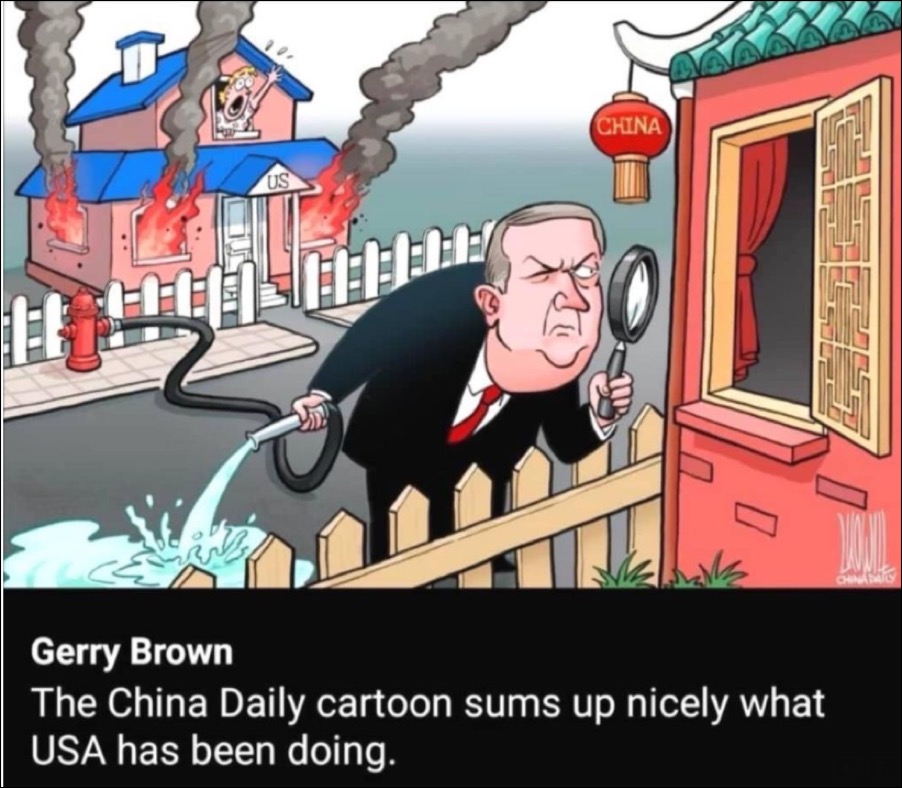 The word Fire! Fire! Fire! Reminds me of an embarrassing episode when I failed my Bahasa exam.
In 1957 Malaya had independence from the British. The Public Works Department (PWD) now known as JKR built the Stadium Merdeka in 1957 for our first PM Tungku Abdul Raman to declare MERDEKA!!!
In 1958-60 PWD built the Stadium Negara for badminton because Malaya was the world badminton champion during that period. I was the construction site engineer. The photo below was taken at the Stadium Negara opening ceremony: the Timbalan Yang di-Pertuan Agong was shaking hands with the PWD site engineers.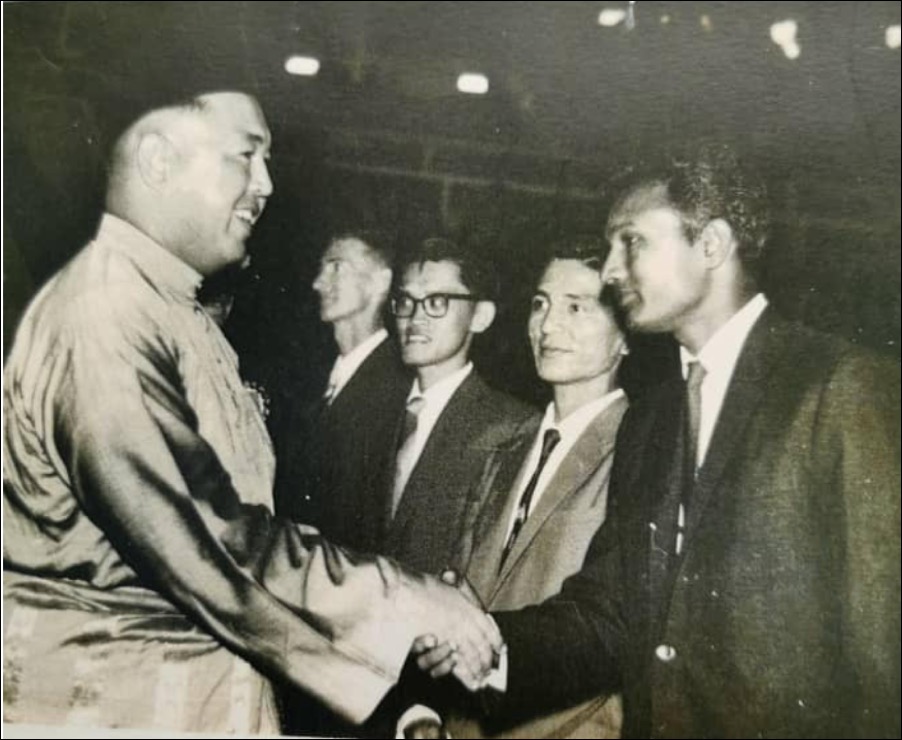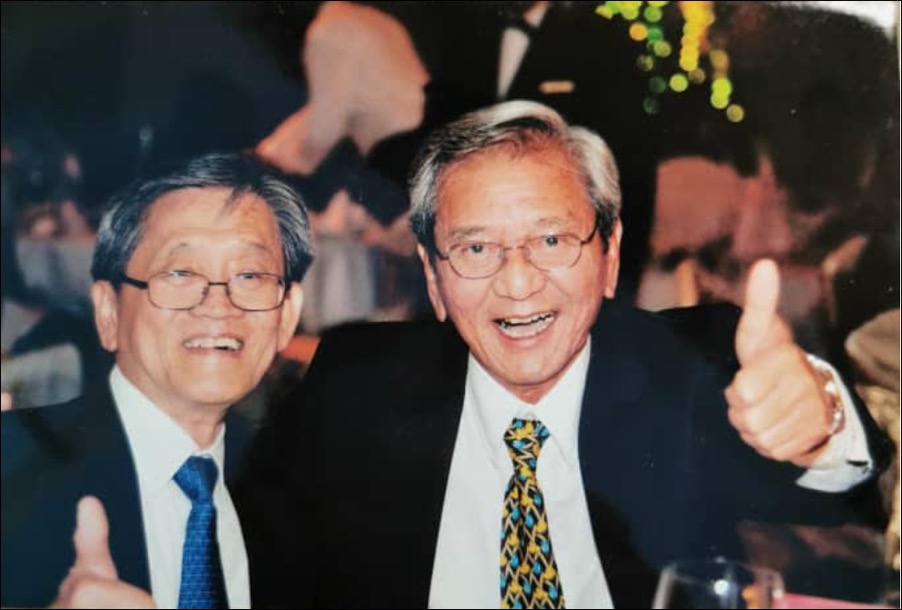 My old collegemate Ng Eng Hean on my right was the structural engineering designer of both the Stadium Merdeka and Stadium Negara. 
Let me tell you how I failed my Bahasa exam.
Bahasa was not taught when the British was governing Malaya and I did not learn Bahasa when I was in School. All civil servants had to pass an elementary Bahasa exam.
Each civil servant was given Rm 50 allowance to get private tuition. In order to get more lessons a few of the civil servants put all their tuition allowance together to engage a tuition teacher. Among our group, there was a lady doctor who said that it was so easy to make Malay words by adding kan. Yes! Our Malay teacher agreed. He said for example, masok you just add kan it become masokan and no kan you cannot masok.
After a few months of private tuition, I thought I could pass the Bahasa exam.
I was given this passage for translation.
My neighbour's house is on fire!!! Dial 911 to call for the fire brigade to come quickly.
I scratched my head because I did not know the Malay words for neighbour and fire brigade. I was scratching my head until the last moment. Instead of passing up a blank sheet, I wrote the following:
Rumah kawan saya ada api. Pukol 911 bangai kereta api mari chupat.
Obviously, I failed and I had to leave the civil service. My monthly salary was Rm 628 and I bought a brand-new Volkswagen with less than 9 months of my salary. It cost Rm 5,400 in 1960. At that time, there were very few qualified engineers. I was sure that I could earn more in the private sector. Time flew away so quickly. Wah! 60 years ago!
Just for comparison:
The current salary of a young engineer is less than Rm 3,000 and the cost of a Volkswagen is about Rm 200,000.