Koon Yew Yin 17 Nov 2020
Investors must know that all medical staff must wear gloves to inject vaccines and do contact tracing.
[ Visit
The Coffee Break
-The top newsletter to know more and learn more. Be smarter in 3 minutes ]
Discovery of Vaccines
Many world-famous pharmaceutical companies are at various stages of the discovery of vaccines to overcome the Covid 19 virus. Many scientists predicted the vaccine will be available soon. To be effective in stopping the spread of the virus, at least 70% of the population of the world are required to be vaccinated. It will take a long time to produce so much of vaccines. In fact, to vaccinate so many people, a lot more medical workers will be required and all of them have to wear medical gloves to do the injections as shown on the photo below. As a result, the demand for medical gloves should continue to increase.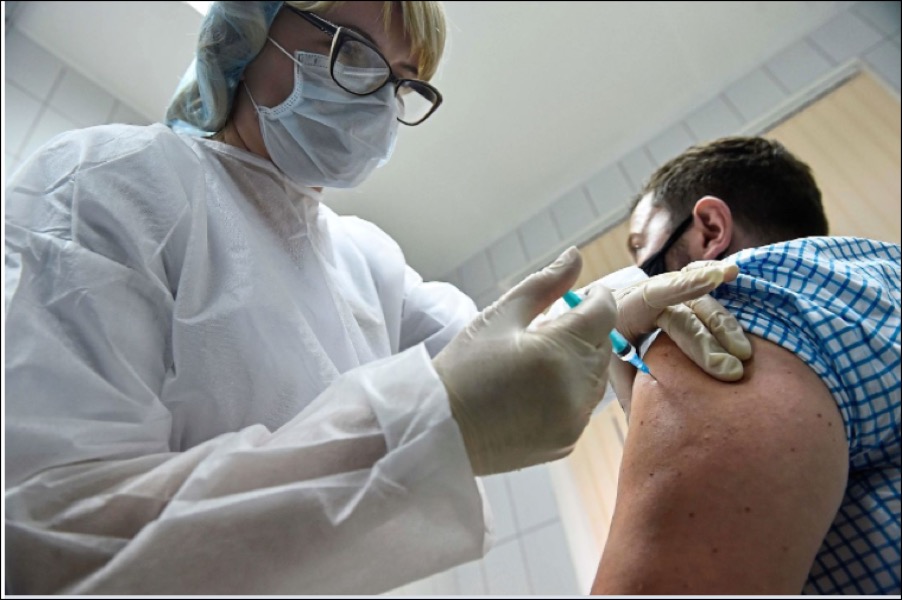 All medical staff must wear gloves to do contact tracing as shown on the photo below.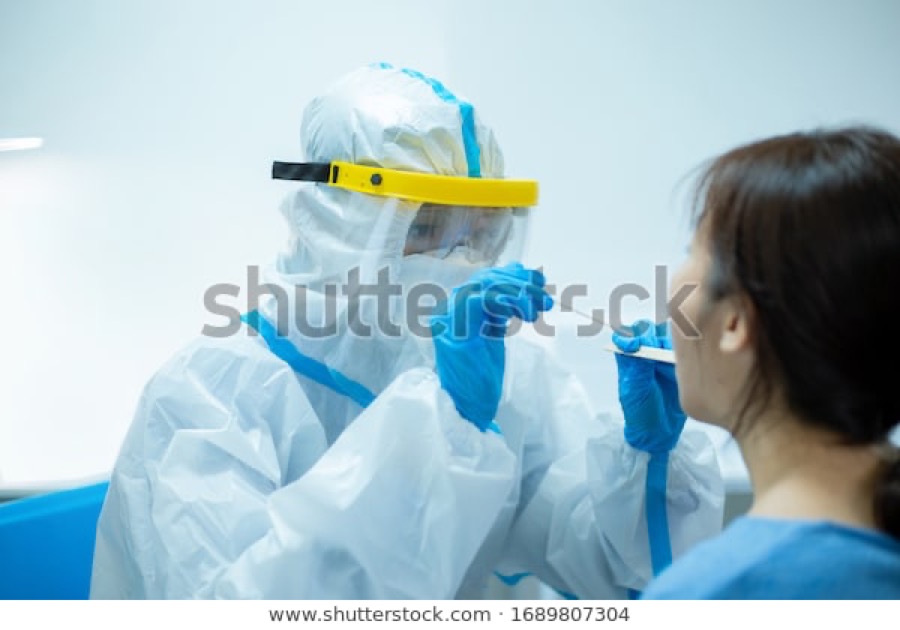 Contact tracing is an effective public health measure for the control of COVID-19. The prompt identification and management of the contacts of COVID-19 cases makes it possible to rapidly identify secondary cases that may arise after transmission from the primary cases. This will enable the interruption of further onward transmission. Contact tracing, in conjunction with robust testing and surveillance systems, is central to control strategies during de-escalation. Contact tracing has been a key part of the response in several Asian countries that have successfully reduced case numbers.
So many glove stock holders are mistaken
Currently there are many reports of the vaccine discovery to prevent the coronavirus which has been depressing all the glove stocks because many investors thought the discovery of the vaccine will reduce the demand for medical gloves. As a result, all the glove stock prices have been dropping quite rapidly. All the glove price charts are showing down trend which are encouraging all the so-called expert chartists to sell. Many so-called expert chartists do not look at the fundamental value of the glove stocks and continue to sell their glove stocks aggressively to such ridiculous levels.
For example, Supermax is currently selling at Rm 7.22 per share as shown on the chart below.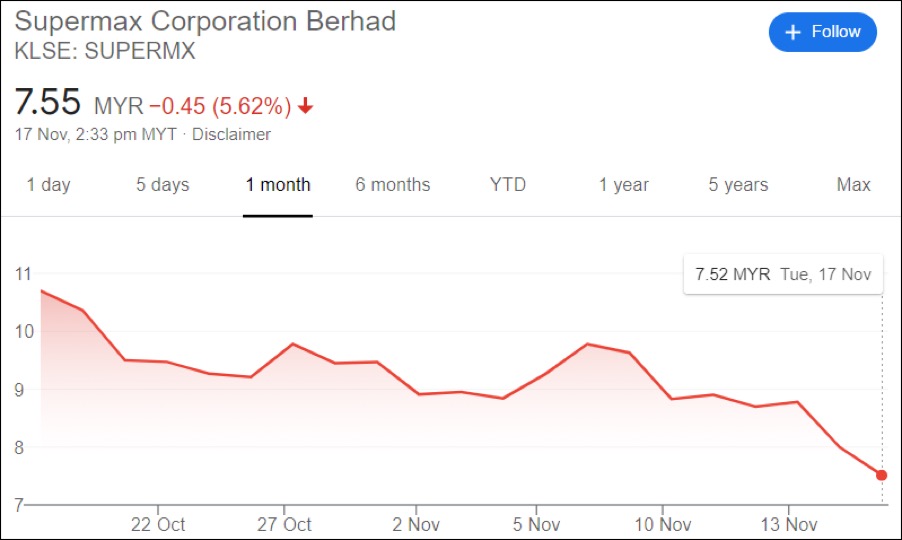 Due to the Covid 19 pandemic the demand for medical gloves far exceeded supply. As a result, all the glove makers can easily increase their selling prices to make more and more profit.
Supermax reported 100% profit increase from its previous quarter ending June. Its 1st quarter ending Sept EPS was 30.58 sen. Its previous quarter EPS was 15.29 sen.
Assuming Supermax do not increase its selling price for its gloves in the whole financial year, its annual profit will be 30.58 X 4 = Rm 1.22. Based on P/E 15 its share price should be Rm 18.3.
To be more conservative and extra safe, I assume that Supermax do not increase its selling price for its gloves for the whole year and its share price is selling at P/E 10, its share price should be 30.58 X 4 quarters X PE 10 = Rm 12.20.
Investors with good foresight should be able to foresee that its 2ndquarter profit ending December should be more than 30.58 X 2 = 61.2 sen. The company will announce its 2nd quarter profit in January, about 2 months from now.
Supermax is the most underrated glove stock.