Koon Yew Yin 30 Dec 2020
The price chart shows that its price was Rm 10.36 on 20th October and it closed at Rm 6.06 yesterday. It dropped 42% in the last 2 months. 
[ Visit
The Coffee Break
-The top newsletter to know more and learn more. Be smarter in 3 minutes ]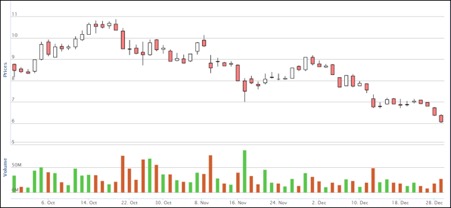 It is so illogical to see the price continues to drop when the company continues to report more and more profit every quarter.
The reason for the price to drop is profit taking by EPF, Investment Banks and stupid investors who are following like sheep to sell.
Currently there are 81.7 million Covid 19 cases and 1.78 million deaths. USA has 19.8 million cases and 343,182 deaths. All these figures are still increasing more and more.
Due to Covid 19 pandemic, the demand for gloves far exceeds supply. All the glove makers can easily increase their selling prices to make more and more profit which should reflected on their share prices.
Many scientists predicted that the pandemic will not be under control for at least another 2 or more years despite the vaccinations because 80% of the world population needed to be vaccinated.
In fact, additional gloves will be required for medical staff to wear during vaccination as shown on the photo below. 

Supermax reported EPS 30.58 sen for 1st quarter ending September. It made 100% more than its previous quarter. Supermax profit for its 2ndquarter ending December should be another new record high. The company will report its 2nd quarter result in Mid-January.
What investors should know?
The most powerful catalyst to push up share price is profit growth rate. Supermax has the best profit growth rate among all the glove stocks. Currently, glove sector offers better profit growth rate than any other sector.
Based on the above facts, Supermax will continue to make more and more profit in the next 2 years. Its share price should continue to go up higher and higher.