Koon Yew Yin 4 Jan 2021

Supermax started dropping on 20th October 2020 when its share price was Rm 10.36 to close at Rm 5.51 today.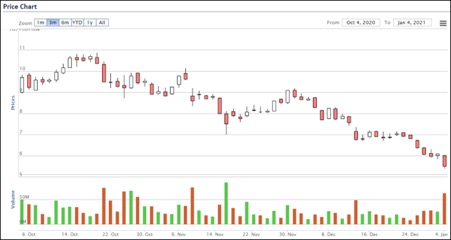 It dropped Rm 4.85 or 47% in the last 3.5 months. This massive drop is so ridiculous when the number of new Covid 19 cases is still increasing daily. As a result, the demand for medical gloves is surging.
[ Visit
The Coffee Break
-The top newsletter to know more and learn more. Be smarter in 3 minutes ]

Currently, US has a 21.11 million Covid 19 cases and 360,028 deaths. US has the most cases in the world.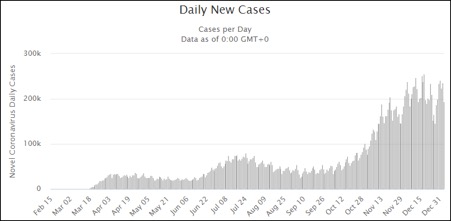 The table below shows the target prices of so many Investment Banks. They all cannot be so wrong.
All medical staff have to wear gloves to do testing and vaccine injections as shown on the above photos. In fact, additional gloves are required for vaccination and testing for coronavirus.

Supermax reported 1st quarter ending Sept EPS 30.58 sen. Its previous was 15.29 sen. Its profit jumped by 100% because it could easily increase its selling price due the surge in demand for gloves. Based on this fact, its 2nd quarter result should be another record high profit. The company should make the announcement in mid-January.

Even if the company cannot increase its selling price its annual profit will be 4 X 30.58 = Rm 1.22. Based on PE10 it should be Rm 12.20 per share. Based on PE 15 it should be Rm 18.30 per share.