Koon Yew Yin 9 Jan 2021
Since the Securities Commission and Bursa lifted the ban on short selling from 1st January 2021, short sellers started to sell short aggressively. They were so sure of making money. They completely ignore the basic fundamental quality of the stocks.  
[ Visit
The Coffee Break
-The top newsletter to know more and learn more. Be smarter in 3 minutes ]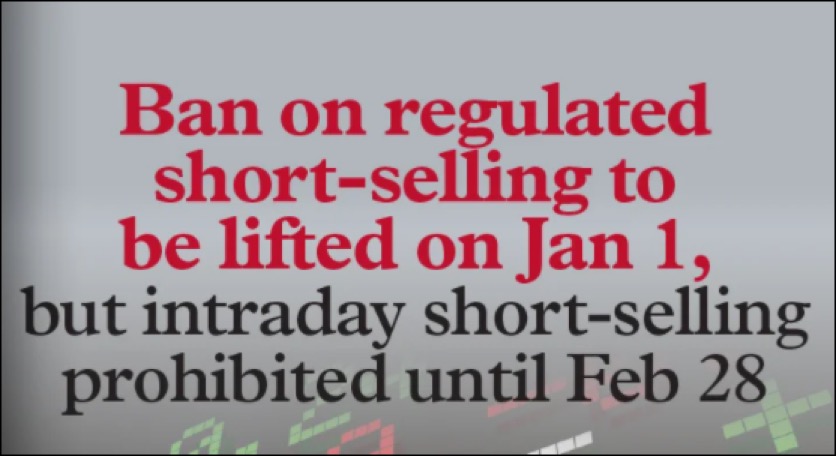 Statistics show that in the stock market, 80% of the investors lose money, 10% break even and only 10% are winners. Short sellers are among the top losers.
Covid 19 pandemic is affecting all the listed companies except medical gloves and medical products for the virus prevention. As a result, the demand for gloves far exceeds supply and all the glove makers can easily increase their selling prices to make more and more profit which should be reflected on the share prices.
Unfortunately, short sellers might think the starting of vaccinations will be able to stop the spread of the coronavirus and reduce the demand for gloves. Scientists advised that at least 75% of the populations of the world must be vaccinated before the coronavirus can be stopped from spreading. It will take a long time to produce enough of vaccines to vaccinate so many people. Moreover, all medical workers have to wear gloves to be safe. As a result, additional gloves will be required.
Currently the number of Covid 19 cases is surging in many countries especially in USA and in most countries in Europe. US has the most Covid 19 cases in the world. US is the biggest market for our gloves. Supermax has its own sale outlets in many cities in US.
That is why Supermax shot up 35 sen, 3 sen, 16 sen and Rm 1.25, totalling Rm 1.79 in the last 4 trading days.
Short sellers might think that since Supermax has shot up Rm 1.79 in the last 4 days, they can sell short to make money.
My advice is that they must not ignore the good fundamentals quality of Supermax.
When an investor buys a stock, he expects to earn from share price increase and dividend. As almost all the listed companies do not give out more that 5% per annum, he can only make profit if the share price goes up. The share price can only go up if the company continues to report increasing profit. Supermax has gone up the most because it has the best profit growth rate as shown on the table below.
Name latest price EPS Quarter ending
Hartalega Rm 12.50 15.95sen Sept
Kossan Rm 4.50 13.6sen Sept
Top Glove Rm 6.51 29.64 Nov
Supermax Rm 7.30 30.58sen Sept
Supermax reported EPS 30.58 sen for 1st quarter ending September. It made 100% more than its previous quarter. Supermax profit for its 2nd quarter ending December should be another new record high. The company will most likely report its 2nd quarter result next week.
Even if Supermax cannot increase its selling price for its gloves, its annual profit will be 4 X 30.58 sen = Rm 1.22. Based on PE 10, it should worth Rm 12.20 per share.
Short sellers should be careful and don't lose your pants.