Koon Yew Yin 12 Jan 2021

The Yang di-Pertuan Agong, Sultan Abdullah Sultan Ahmad Shah, has declared a state of emergency to curb the spread of Covid-19. In a statement, the Palace said the King had met with Prime Minister Muhyiddin Yassin at 5.30pm yesterday.

It said Sultan Abdullah has consented for the emergency to last until Aug 1 or an earlier date if Covid-19 cases are reduced and stabilised. The Palace said this had been discussed and approved by the other Malay rulers.
[ Visit
The Coffee Break
-The top newsletter to know more and learn more. Be smarter in 3 minutes ]

All investors should know that the Agong's declaration of emergency will increase the demand for more gloves. They should not rush to sell their glove stocks without thinking rationally.

Currently the number of Covid 19 cases is also surging in UK and many European countries and all these countries are lockdown to prevent the spread of the virus.

Currently Malaysia has a total of 138,224 Covid 19 cases and 555 deaths.
Currently USA has the most Covid 19 cases in the world. It has a total of 23.14 million Covid 19 cases and 355,245 deaths.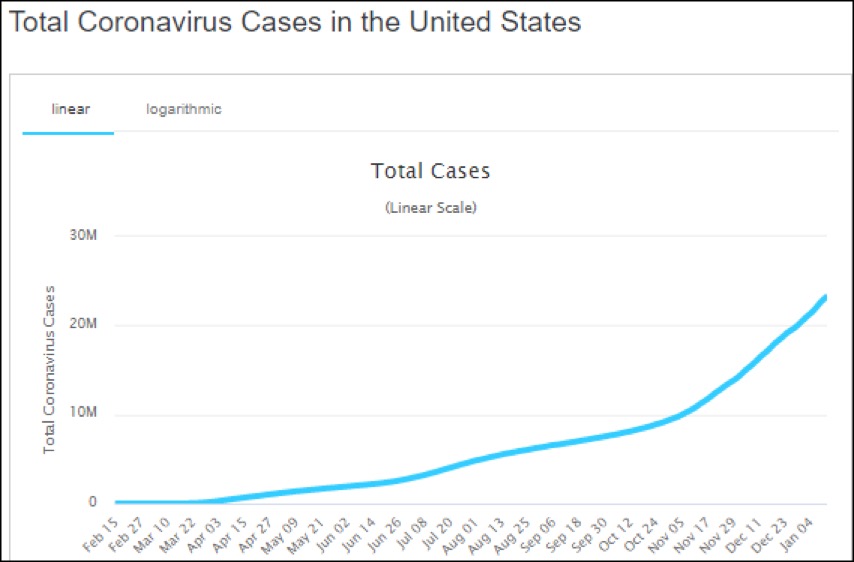 Due to Covid 19 pandemic the demand for gloves far exceeds supply. As a result, all the glove makers can easily increase their selling price to make more and more profit which are being reflected on the share prices. That is why each of the glove stocks has shot up a few hundred percent since the beginning of the pandemic about 1 year ago.
KLSE Malaysian stock market
This morning the share prices of all the glove stocks were going up steadily. But as soon as the Agong made the announcement, all the glove stocks started to drop. It looks like many investors do not know what pushes up share price.

Among all the criteria such as NTA, cash flow, debt dividend yield etc profit growth prospect is the most powerful catalyst to push the share up. Supermax has shot up about 800% in the last 1 year. It has gone up the most among all the glove stocks because it has the best profit growth rate.
Its 1st quarter ending Sept EPS 30.58 sen. Its previous quarter EPS was only 15.18 sen. It made 100% more than its previous quarter. Its 2nd quarter ending Dec should be another new record profit which will be announced in a few days times.