Koon Yew Yin 5 Feb 2021
The 2 price charts shows that Supermax share price was 86 sen on 5 Feb 2020, exactly 1 year ago and it peaked at Rm 11.89 on 6 Aug 2020. It shot up about 13.8 times since the demand for gloves continued to increase due to Covid 19 pandemic. Among all the glove stocks Supermax has shot up the most because it has the best profit growth rate.
[ Visit
The Coffee Break
-The top newsletter to know more and learn more. Be smarter in 3 minutes ]
Its 1st quarter ending Sept 2020 EPS was 30.58 sen. Its previous quarter EPS was 15.24 sen. Its 2nd quarter ending Dec 2020 EPS was 41.14 sen. It is selling at single digit PE.
Many scientists predicted the Covid 19 pandemic will continue for another 4 or 5 years despite massive vaccination. In fact, additional glove will be required by medical workers during vaccination.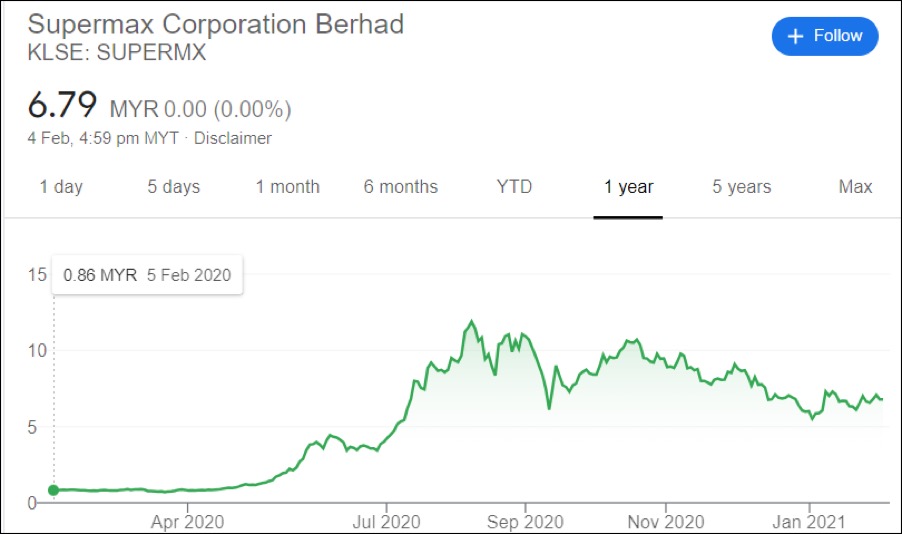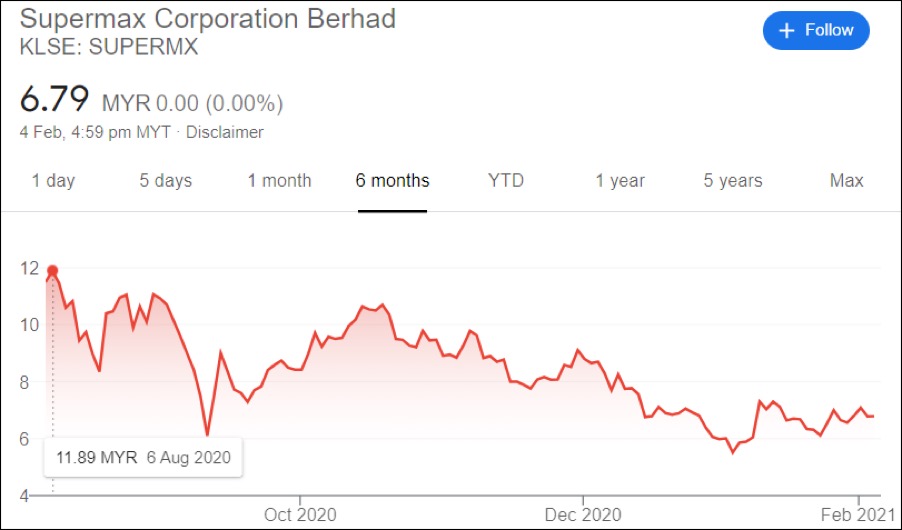 Unfortunately, it has been dropping in the last few months while the company continues to report increasing profit in the last few quarters. 
It defies all fundamental analysis and investment logic. I am prepared to wait patiently. Patience is the key for successfully investing.