Koon Yew Yin 6 May 2021
This is one of the most if not the most important lesson for all investors.
[ Visit
The Coffee Break
-The top newsletter to know more and learn more. Be smarter in 3 minutes ]
Recently I have posted a few articles about the oversupply of medical gloves. As a result, the average selling price of gloves is dropping and glove makers cannot make more and more profit. Unfortunately, many people did not believe me. In fact, a few senseless critics in the i3investors forum often said that when KYY ask you to sell, they must buy. a
All the existing glove makers have added many new production lines in each of their factories and also constructed new factories. Moreover, many companies who are traditionally not in the glove business also constructed new factories to make gloves. As a result, the supply exceeds demand.
Profit growth prospect
Among all the stock selection criteria such as NTA, dividend yield, cashflow, EPS, PE ratio, debt or healthy accounts etc, profit growth prospect is the most powerful catalyst to move stock price.
When a company reports increased profit, its stock price should go up. When a company reports reduced profit, its stock price should drop.
For example, Supermax just reported EPS 38.83 sen for the quarter ending March 2021. Its previous EPS was 41.14 sen for the quarter ending December 2020 which was better. That simply means, Supermax has reported reduced profit. That is why its share price has been dropping in the last few days as shown on the price chart below.
All the other glove makers are also facing the same situation as shown on their price charts below.
Supermax price chart below 
Top Glove price chart below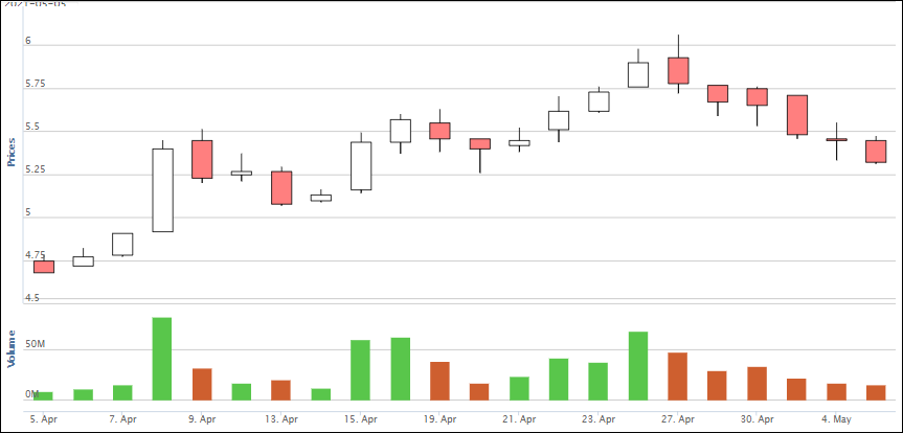 Kossan price chart below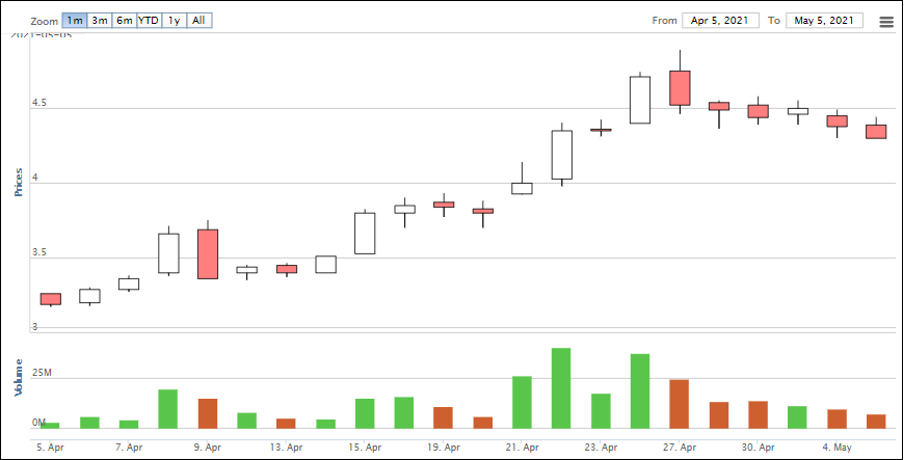 Hartalega price chart below