Koon Yew Yin 16 May 2021
China burns the most coal in the world to produce electricity and steel for infrastructure and building construction. China uses the most steel to constructed the most infrastructures and buildings in the world. As a result, China has polluted the air and the environment.
[ Visit
The Coffee Break
-The top newsletter to know more and learn more. Be smarter in 3 minutes ]
Since China will soon become the richest nation in the world, it has not neglected its social responsibility.
The Chinese Government considers human lives is the most important, far more important than economy etc. That is why China wants to fight air pollution and climate change aggressively.
China is using these 4 methods or systems to reduce pollution:
1 High Speed Rail
2 Electric Vehicles
3 Solar Power
4 Wind Power
1 China High-Speed Rail can reduce pollution:
High Speed Rail is the most efficient mode of transport.
China has the world's longest high speed railway network and most extensively used with a total length of 37,900 km by the end of 2020. The HSR network encompasses newly built rail lines with a design speed of 200–350 km/h (120–220 mph). China's HSR accounts for two-thirds of the world's total high-speed railway networks. Almost all HSR trains, track and service are owned and operated by the China Railway Corporation under the brand China Railway High-speed (CRH).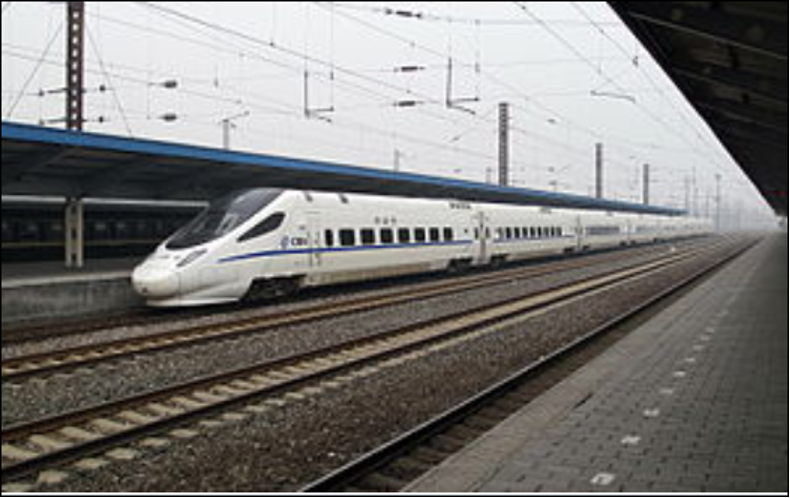 The advent of high-speed rail in China has greatly reduced travel time and has transformed Chinese society and economy. A World Bank study found "a broad range of travellers of different income levels choose HSR for its comfort, convenience, safety and punctuality."
2 Electric vehicles can reduce pollution:
Recently, China imposed a mandate on automakers requiring that electric vehicles (EVs) make up 40% of all sales by 2030. According to a series of MIT analyses, this move will expand the production of EVs and EV batteries enough to bring down the worldwide cost of both. Within China, annual sales of all vehicles will drop temporarily and then resume growing. The market share of EVs will expand as mandated.
3 Solar power can reduce pollution:
China currently holds the largest solar power capacity share in the world, having brought about 40 gigawatts into operation in 2020
China is home to a number of the world's largest solar power plants. China has ramped up its share in the fast-growing renewable energy source over the past few years.
It is one of a number of major economies that have turned to the technology to help decarbonise its electricity grid amid the energy transition, with President Xi Jinping announcing ambitions to reach carbon neutrality by 2060 in September 2020.
China currently holds the largest solar power capacity share in the world, having brought about 40 gigawatts (GW) into operation in 2020, taking its total installed solar capacity to 240GW.
The country's total solar capacity has increased more than fivefold since 2015 and could double in the next five years, according to the China Photovoltaic Industry Association (CPIA).
These are the 5 largest solar power plants in China
1. Huanghe Hydropower Hainan Solar Park – 2.2GW
The Huanghe Hydropower Hainan Solar Park in China's remote Qinghai province is the largest solar facility in the country. It has an installed capacity of 2.2GW.
2. Tengger Desert Solar Park – 1.55GW
The Tengger Desert Solar Park in Ningxia, China, is the second-largest solar power plant in the country and fifth-largest in the world.
The 1.55GW facility, often referred to as the "Great Wall of Solar", covers 1,200km of the 36,700km Tengger desert.
Owned by China National Grid and Zhongwei Power Supply Company, the power plant was brought online in 2017 and supplies clean energy to more than 600,000 homes.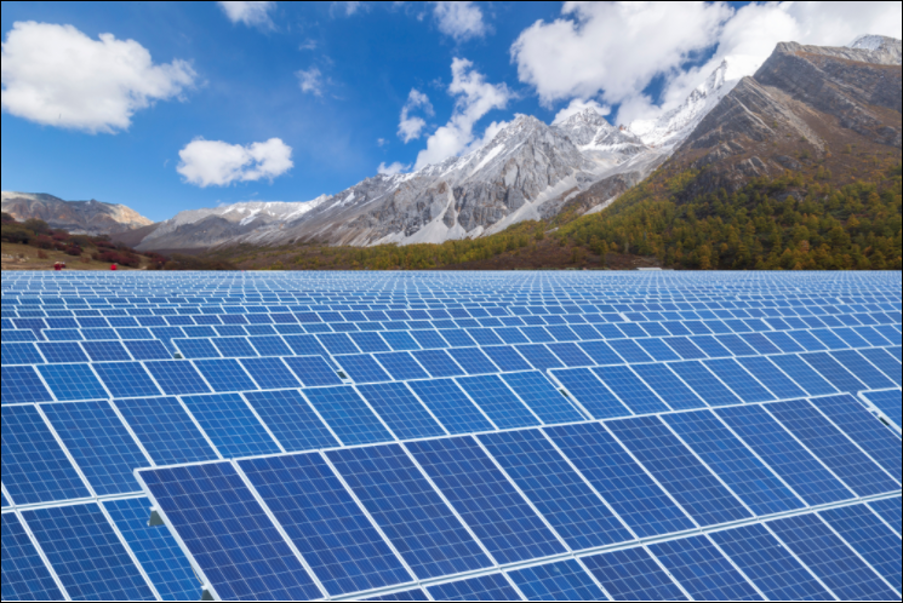 3. Datong Solar Power Top Runner Base – 1.1GW
The Datong Solar Power Top Runner Base in Datong City, Shanxi province, is currently the third-largest solar facility in China. It is part of the country's National Energy Administration's plans to develop solar projects in the region.
The power plant currently has a capacity of 1.1GW following the completion of the first phase of the project in 2016.
Once the final two phases are complete, Datong could be the largest solar site in the world with an installed capacity of 3GW.
4. Yanchi Ningxia Solar Park – 1GW
The Yanchi Ningxia solar park in Yanchi district, Ningxia, is the fourth-largest facility of its kind in China with an installed capacity of 1GW.
When the plant came online in September 2016, it was reported to be the world's biggest continuous solar PV array – an interconnected system of PV modules that function as a single electricity-producing unit.
The power plants' central management is operated through the Fusion Solar Smart O&M cloud centre, which uses cloud computing and big data to efficiently operate the plant. It has an estimated 25-year life span.
5. Longyangxia Dam Solar Park – 850MW
The Longyangxia Dam Solar Park is based high on the Tibetan Plateau in north-western China's Qinghai province. With an installed capacity of 850MW, it is the fifth-largest solar site in the country and was previously the world's biggest when it first came online in 2013.
The project, which was developed by Huanghe Hydropower Development, was completed in 2015 for 6bn RMB ($923m) and is operated by the State Power Investment Corporation.
The power plant is integrated with the nearby 1.28GW Longyangxia hydroelectric power station and it supplies up to 200,000 households.
Wind power can reduce pollution:
China Installs World's Highest Wind Farm in the Mountains Of Tibet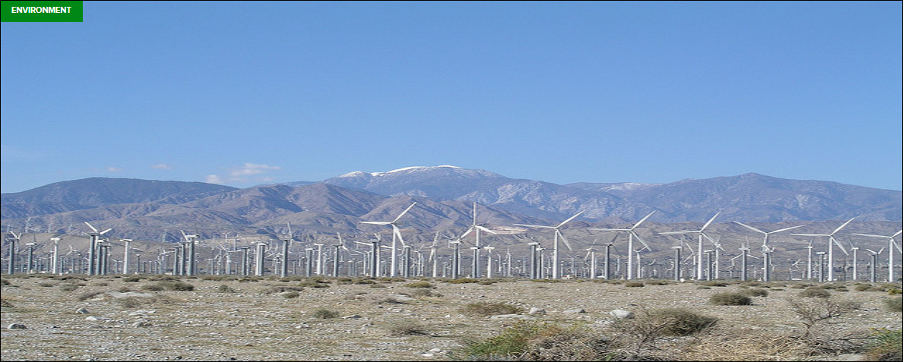 China built more new windfarm capacity in 2020 than the whole world combined in the year before, leading to an annual record for windfarm installations despite the Covid-19 pandemic. Most of the world's new windfarms were built onshore, which more than offset a drop of 20% in the new wind power capacity built at sea.
China just solidified its position as a leader in renewable energy by installing the world's highest wind farm! To accomplish the feat, Chinese energy developer Longyuan Power installed five wind turbines in Tibet at a height of 4,900 meters above sea level.
Longyuan Power's Tibetan turbine array is the first phase in a large project that will eventually consist of 33 turbines. The company has made impressive progress in recent years, which its total energy assets generating over 2.5 million MWh in July of this year – and in 2013 alone Longyuan Power increased its wind generation capacity by 36.8%.
China is a large country, and inefficiencies in energy transmission networks can add up to big losses by the time electricity reaches households and businesses. It is hoped that the new project, which is built in a remote resource-rich area, will help reduce transmission losses while contributing to the economic development of the area.
According to reports, Longyuan Power's final goal is to install 33 sets of 96-meter 1500 kilowatts wind turbines over 312 acres in Tibet's Nagqu County for a total capacity of 49.5 MW.