Koon Yew Yin 30 May 2021
Tomei Consolidated Bhd is an integrated jewellery manufacturer and retailer of gold and jewellery. The company operates its business through two segments: Manufacturing and Wholesales; and Retail segment. The company operates approximately 60 retail outlets under five different brands – Tomei, My Diamond, Goldheart, Le Lumiere and De Beers. Its retail segment contributes the vast majority of total revenue. Tomei's products are also exported to countries like Singapore, Indonesia, and in the European markets.
[ Visit
The Coffee Break
-The top newsletter to know more and learn more. Be smarter in 3 minutes ]
Tomei online shopping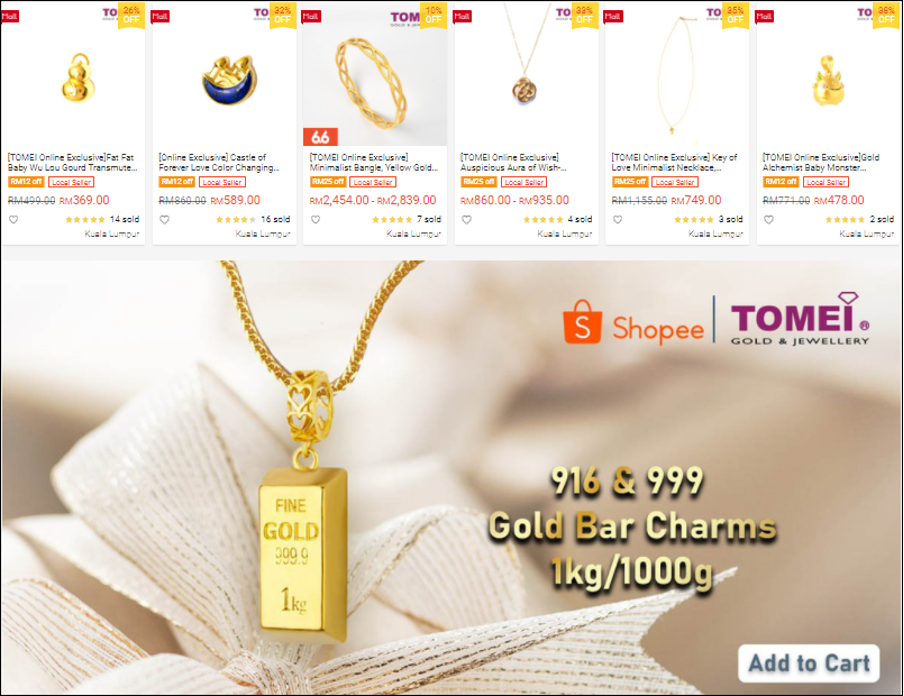 You can buy jewelleries from Tomei online shopping. During the Hari Raya festive season, many Malays would have bought jewelleries from Tomei for their loved ones.
The last traded price for Tomei is Rm 1.29. It reported EPS 9.93 sen for its latest quarter ending March 2021. Its EPS was 8.42 sen for its previous quarter. Based on the gold price increase as shown on the chart below, Tomei should report better profit for its next quarter ending June.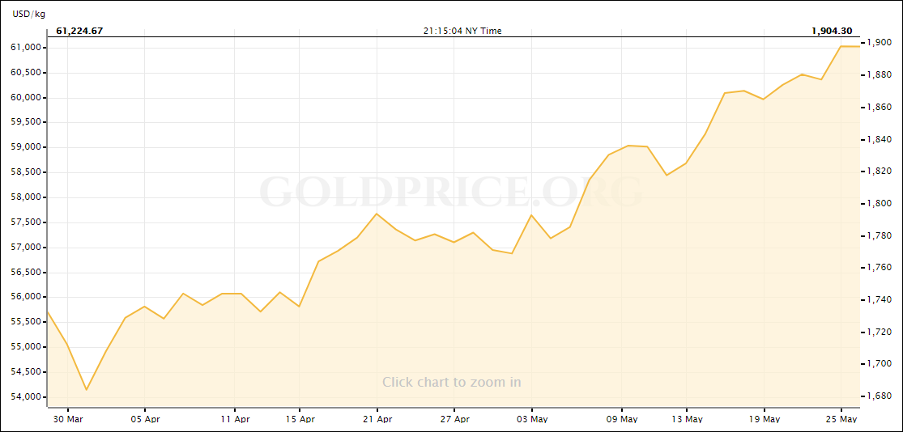 Among all the stock selection criteria such as NTA, cash flow, debt or healthy balance sheet etc the most powerful catalyst to push up share price is profit growth prospect.
Even if you assumed Tomei's EPS for each of the next 3 quarters remained the same as 9.93 sen, its annual EPS would be 4 X 9.93 sen = 39.72 sen. Currently it is selling at Rm 1.29 divided by 39.72 = 3.2 PE ratio.
Good buying opportunity
Currently our government has imposed national lockdown due to the surge of Covid 19 cases in Malaysia. Moreover, we are facing our worst political uncertainty which most investors are fearful.
As a result, almost all the listed stocks are being depressed-thus creating an excellent buying opportunity for smart investors.
Currently Tomei is selling at Rm 1.29 and with PE 3.2. When the situation becomes normal, Tomei should be selling at Rm 2.60 with PE 6.
I am obliged to tell you that Tomie is my largest investment in my portfolio. Serious investors should not be afraid to take advantage of this excellent buying opportunity.