Koon Yew Yin 25 July 2021
Deputy Prime Minister Datuk Seri Ismail Sabri Yaakob said quote "All factories must remain close. Maybe one of the conditions for us is to allow factories to reopen when more than 80 per cent of their workers have completed two doses of vaccination, and when we can sell the vaccine directly to these factories and after that, I believe they can be allowed to apply for permission to reopen their factories.
[ Visit
The Coffee Break
-The top newsletter to know more and learn more. Be smarter in 3 minutes ]
Currently Malaysia has a total of 996,000 Covid 19 cases and 7,802 deaths. Unfortunately, these 2 figures are still surging as you can see from the chart below.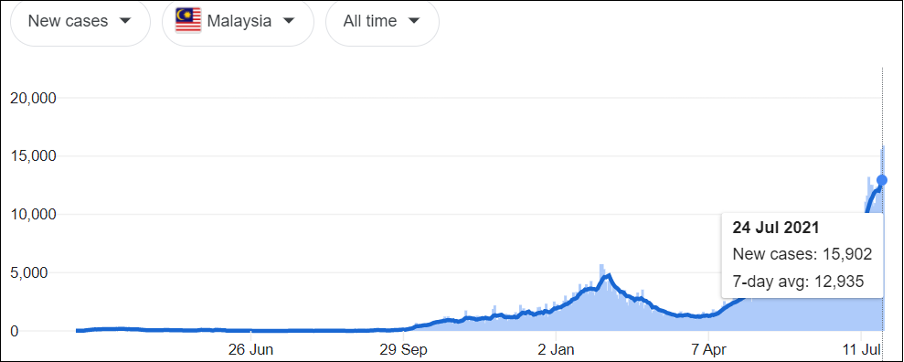 Malaysia's daily Covid-19 infections hit a new high for the second consecutive day, as it recorded 15,902 cases on Saturday (July 24) while nearing the tail end of a third month in lockdown.
The country is now presumably one day away from crossing the one million marks for cumulative Covid-19 cases since the pandemic began last year, with a large portion of the infections and deaths recorded during this year's devastating third wave.
Malaysia has more than 990,000 cases of Covid-19 now. Saturday's record daily cases were slightly higher than the 15,573 cases reported on Friday.
All the people especially workers could not to go to work in the last 3 months. Since the number of Covid 19 new cases is still spiking, our government has to extend the MCO lockdown for a longer time.
I have cashed out from the stock market. I will wait to see their result for their next quarter ending June which will be announced before the end of August.
Based on the fact that all steel companies were closed in the last 3 months, they will surely report reduced profit. A few might report losses.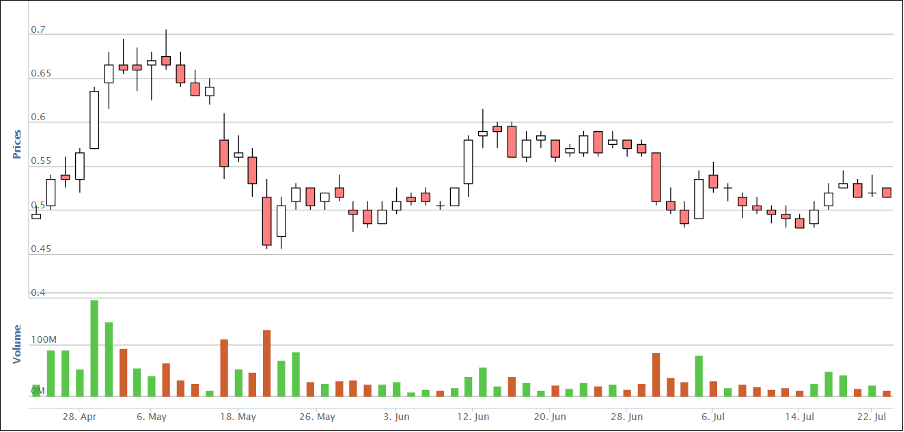 The above is Hiap Teck 3 months price chart. It is showing down trend and its share price is most likely to continue dropping due to MCO lockdown.